*voice* Welcome to my volcanic lair.

Dr. Evil?

No, Dr. Mad! Hahahahahahahahahaha!

Oh man.

I am the new Mr. Shorty. Now give me that cat!

???

Well, if you won't give me that cat, then I will have to take him from you. *opens his belt buckle and unleashes a huge punching glove upon Orakio*

*quickly dodges the attack* Is that the best you've got?

Oh no. Not even finished yet. *snaps his fingers*
*the lights in the room go out*

Remind you of something?

It does, but you'll have to do better than that.

You have overcome my Ghoul and Blue Dragon, now face your past.

*appears*

You can't toy with me. I know that this is just an illusion.

*readies her bow and fires an arrow at Orakio*

*catches the arrow in midflight*

*disappears*

Gah! You managed to overcome your past.

And now *draws out the Orakian Sword* I shall overcome you.

Not if you want your hostage alive.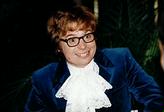 No! No!

Oh behave. Can't you play fair for once.

No. Now, do as I say.

What do you want?

Put down your sword.

*puts down his sword*

Now, hand me the shard.

I am fused with it. I no longer have it.

Don't toy with me, buster!

As a matter of fact... *winks at Austin*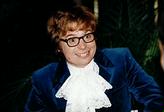 Right. *moves towards a corner*

What?

Orakian Bomb! *glows a bright red and then runs into and through Dr. Mad.

NOOOOOOOO!!!! *colapses*

*picks up his sword* Now, where were we?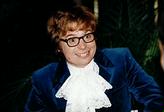 Yeah baby! Yeah.
Click here to continue.