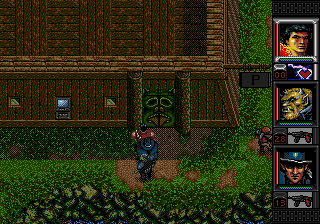 Okay, it's off to the Pullayup Barrens. Let's see if we can't find Frosty, shall we? Let's start with the motel, see if that's where she's staying... The Sinsearach? The AmerIndian village? Looks like we've got difficulties, then.
Getting into the Salish-Shidhe requires a permit to enter, which can be obtained at Council Island. However, getting the permit requires a background check... which you can fail, if you've been detected on a Corps Run or suchlike. If you've gotten a record, you'll need to contact Sgt. Chillicut. Or you can contact Sharkey, and not only get a ride to the Salish-Shidhe, but get one right to the Sinsearach's front door. But for the purposes of this walkthrough, we'll start right from the entrance to the Salish-Shidhe.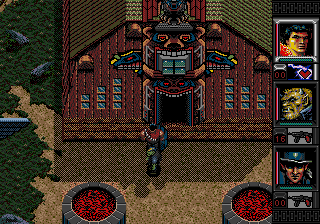 From the highway, follow the path south, then east, across the bridge, to the AmerIndian village. Here, you'll find David Owlfeather. He'll give you the name of an ally who will be able to help you... if you help him. Seems his brother Aragorn left the Salish-Shidhe and has never returned from Seattle. David wants you to bring his brother home. Or... you could continue on, and seek out the Sinsearach.
Aragorn and Spirit Eyes
The Sinsearch
&nbsp